Exclusive Collaborations
Statesman Hats by Mountcastle Est. 1835 is proud to be an exclusive headwear sponsor & supplier to the PBR. Our longstanding agreement with the PBR & Bull riders is a proud association.
The Pro Bull Riders Association was founded in 1992 by 20 accomplished bull riders that had a mission to make Bull Riding a stand-alone sport separate from traditional rodeo. Annually, over 1200 Bull Riders compete in more than 300 sanctioned competitions to win a total prize pool exceeding AUD $18 million.
First beginning in Queensland in 2005, the PBR Association runs two competition series that produce roughly 20 sanctioned events per year. It was started by Aussie born Troy Dunn, who is now President alongside his wife Jackie who serves as Vice President and Administration. Troy is the 1998 PBR Champion, as well as being inducted into the PBR Ring of Honour in 2005. PBR also has offices in Canada, the US, Mexico and Brazil, making this a major worldwide event.
Due to the high demand for more bull riding across Australia, PBR has now established the PBR Touring Pro Division and PBR Sanctioned Events. This now offers Australian Bull Riders a genuine pathway to earn substantial money and compete on a world stage.
Statesman Hats by Mountcastle (est. 1835) represents the authentic and diverse Australian Outback Spirit and are proud to be an exclusive headwear sponsor & supplier to the PBR. We tip our hats to all the legendary bull riders in the making.
Our longstanding agreement with the PBR Association & Bull Riders is an esteemed collaboration that will continue well into the future.
So the Professional Bull Riders offers a genuine pathway for Australian bull riders to earn substantial prize money in Australia and to compete on the world stage.
Statesman Hats as it has for many generations, and as it stands still today, rich in history, it embodies the authentic and diverse Australian Outback spirits and continues its journey with the PBR-Australia, and we tip our hats to the brave bull rider legends in the making.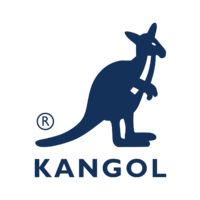 The KANGOL brand is an English clothing company famous for its headwear. The name Kangol reflects the original production where the K was for knitting, the ANG was for angora, and the OL was for wool.
The Kangaroo logo was adopted by Kangol in 1983 because Americans commonly asked where they could get "the Kangaroo hat."
Founded in 1920 by World War I veteran Jacques Spreiregen, Kangol produced hats for workers, golfers, and soldiers. They were the major beret suppliers to the Allied armed forces during World War II Famously worn by General Montgomery.
The global rights to Kangol hats have been held by American hatmakers Bollman Hat Company since 2002. Mountcastle PTY LTD (established 1835) is the exclusive licenced distributor for KANGOL, as well as Bailey of Hollywood & Western Wear, as well as the licenced manufacturer for its Australian raffia fashion brand Helen Kaminski. Mountcastle's in house headwear label is Statesman Hats.
After World War II, In the 1960s, designers Mary Quant and Pierre Cardin worked with the company, whose products graced the heads of the rich and famous, including The Beatles and Arnold Palmer and later Diana - Princess of Wales.
In the 1980s Kangol berets entered a new phase of fashion history with their adoption by members of the hip-hop community, such as Grandmaster Flash, Run-DMC, LL Cool J, Slick Rick, Kangol Kid of UTFO, and The Notorious B.I.G.
The brand was popularised even more by the 1991 movie New Jack City. The release of more consciously stylish products in the 1990s such as the furgora (angora-wool mix) Spitfire, was helped by its presence upon the head of Samuel L. Jackson in 1997. Kevin Eubanks, bandleader for The Tonight Show with Jay Leno, sported a Kangol beret on an almost nightly basis.
In 2009, Eminem wore the Cotton Twill Army Cap Kangol hat on his Beautiful video.
Kangol is commonly sited on the heads of many movie and music stars.
Today, Kangol has a global footprint, having expanded well into the Asian hub, embraced and continuing with its Heritage style, as well as high fashion and also successfully being welcomed into the younger and trendy street & skate market.
Since 1922, the Bailey Hat Company has placed emphasis on the importance of a professionally crafted hat – one that lasts and carries a strong sense of style. For 95 years, skilled craftsmen have used over 90 steps and the latest production methods to create Bailey's Hats, leading to an exceptional product. Still producing in the oldest factory in the USA, Bailey Hats reflect the dedication to quality and ingenuity that founder George Bailey first instilled in the brand.
George Bailey began the company in California Los Angeles and was an original participant in understanding Hollywood's leading men as global arbiters of taste and style. He dedicated his life to providing them with fine quality hats and beautiful, luxurious styling. Catering directly to the needs of the "New West" in the US, Bailey outfitted Southern Californian ranchers, businessman, oil tycoons and celebrities with "the best hat possible". Celebrities such as Humphrey Bogart, Cary Grant and Gary Cooper were often seen wearing Bailey Hats and Bailey's dedication to his craft quickly spread his name throughout L.A., cementing his reputation as Hollywood's top milliner.
Many of Bailey's current offerings still use the original blocks as they did when designed for the New West over 90 years ago. Bailey Hats remains a collection of original and authentic Western headwear with an eye for fashion-industry leading aesthetics.
Bailey Headwear is exclusively distributed by Statesman Hats for Mountcastle PTY LTD (est. 1835). The brand is very much an exclusive boutique brand that is worn by many of today's celebrities, followed by those who wish to have a unique and luxurious presence, crafted by old and traditional milliners.